Praying For The World Part 3
February 02, 2020
Part 3 of 3
Please enable javascript to listen this audior.
Summary
When we learn to pray for the world, our minds and hearts are expanded. We see earth as the planet God visited with a promise of redemption. Our prayers need to focus on the missionaries dedicated to reaching this needy world.
Today's Offer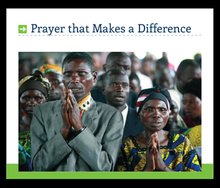 Unless we learn to develop a disciplined prayer life, we will never learn to pray effectively. This series contains motivation and instruction on how to develop a life of prayer.
---
This series contains 4 sermons on 2 CDs.
---
To learn more about Endurance Partners, please click here.