Today's Program
Praying For The Glory Of God Part 2
Part 2 of 3
Please enable javascript to listen this audior.
Summary
"O Lord, show me Your glory." The words of Moses take us to the final end of praying. It's not just for our needs. Ultimately, prayer is about gaining intimacy with God. In this message we learn about praying for the glory of God.
Today's Offer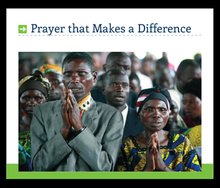 Unless we learn to develop a disciplined prayer life, we will never learn to pray effectively. This series contains motivation and instruction on how to develop a life of prayer.
---
This series contains 4 sermons on 2 CDs.
---
To learn more about Endurance Partners, please click here.